The Weekday School of Albemarle Road Presbyterian Church was established in 1979 for the purpose of providing children with a loving atmosphere in a Christian setting. Children will develop spiritually, physically, mentally and socially under guidance of dedicated teachers, who God is and how God loves and cares for all. The best assurance of a good beginning in education is happy, successful years in a preschool program.
A Day at Preschool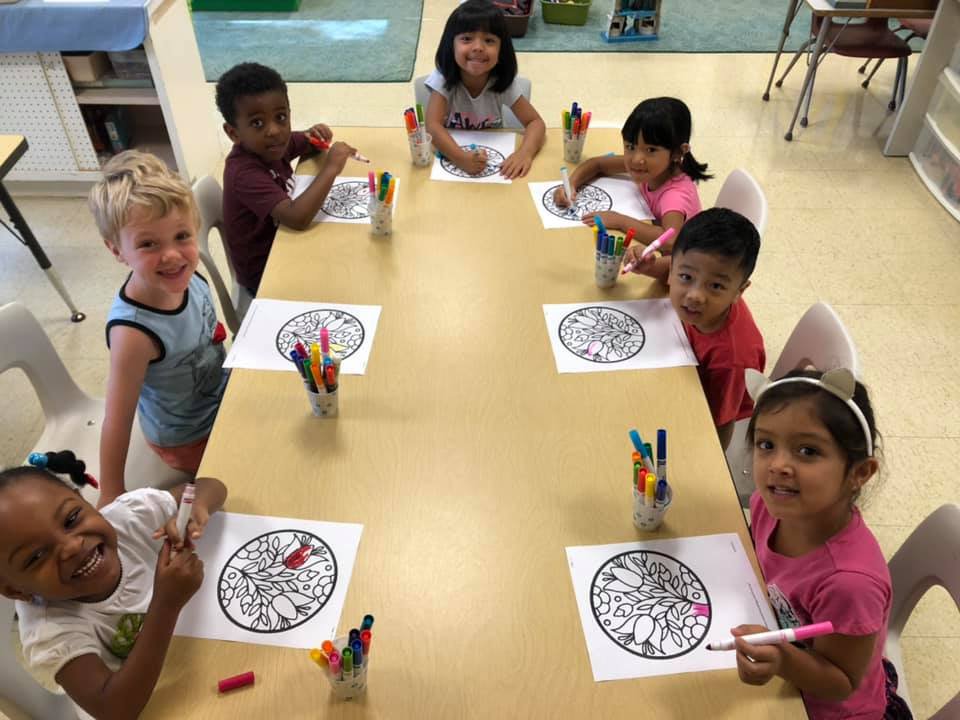 Class
During your child's school day we offer balanced times of learning and enjoyment, with busy times for physical exploration and creative play. Each day we have time for indoor and outdoor play, arts and crafts, circle time, stories and songs. The children have opportunities throughout the year for painting, cutting, coloring, games and other art experiences. Your child will learn through Chapel, stories, music, physical education, and special visitors. All of the children's experiences are designed to provide a richer awareness of their world and their abilities.
Chapel
Chapel for our three- and four-year-old classes is held weekly. During Chapel the children join in singing, praying, and hearing Bible stories.
Information & Enrollment
Ages
Children ages 2, 3, 4, PreK
Time
9:30 am – 12:30 pm (extended session until 1:30 pm)
Year Schedule (follows CMS schedule)
Options for 2, 3, or 5 days a week
Classes are September through May
Summer Session in June and July
2020-2021 Calendar - click on button below
Registration
Registration forms are available from the Weekday School Office or by clicking on the button below. To register, complete the registration form and mail or bring to the Weekday School office along with the registration fee. Information regarding tuition rates, registration fees and entrance requirements is found on the registration form. Summer Session registrations will be available beginning in April.
Call at 704-536-3384 or for more information, email us at weekdayschool@arpres.org